Departments - Better Bird Songbird 17#
store.ihtml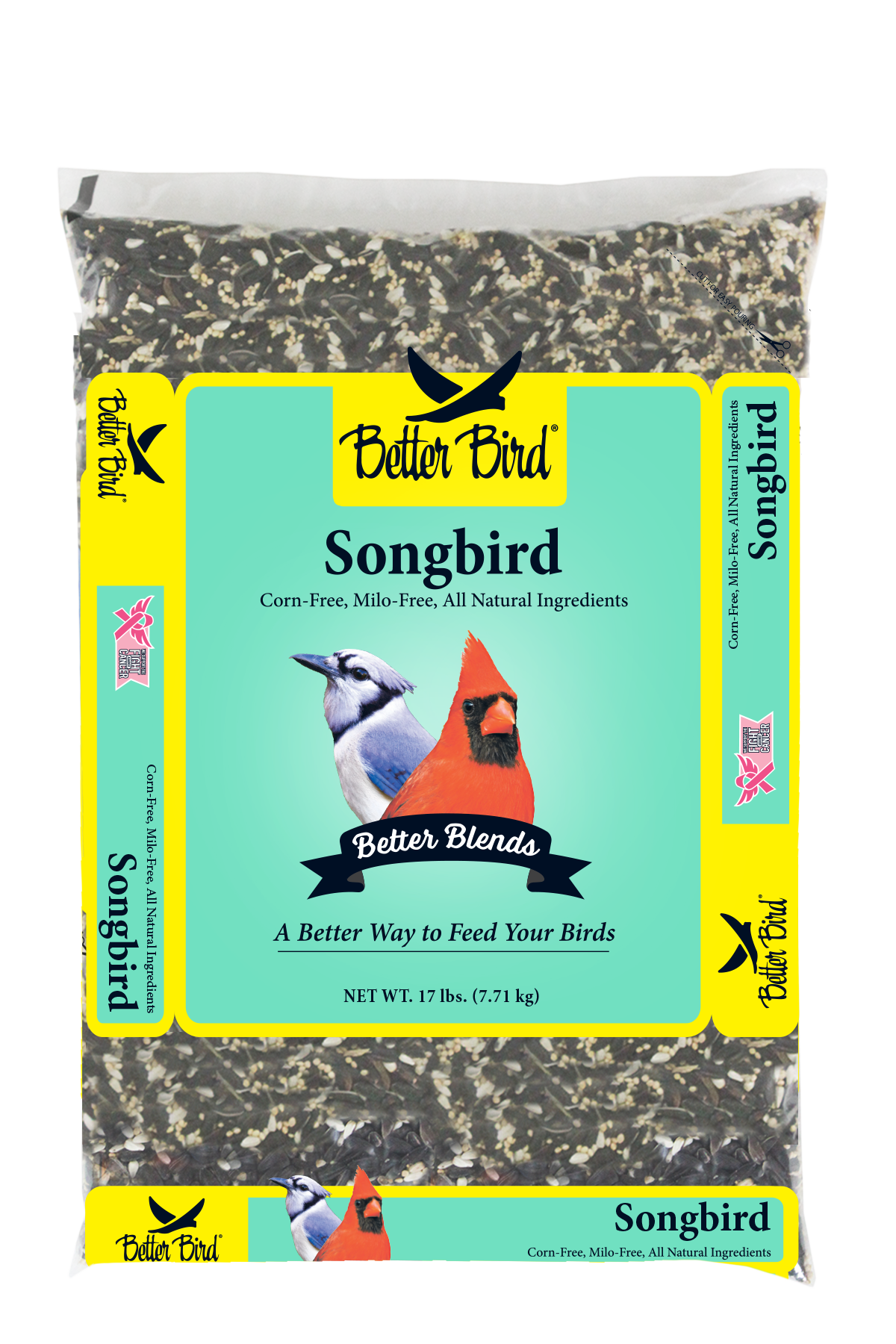 Better Bird Songbird 17#
Better Bird Better Blends contain only the ingredients that desired backyard birds love. This helps to ensure they eat more seed at your feeder instead of tossing it on the ground. You save money by not paying for wasted product. No Corn or milo.

Primary Species
Songbirds, woodpeckers, cardinals, finches, titmice, jays, grosbeaks, buntings, nuthatches, chickadees and other outdoor birds.

Preferred Feeder Type:
Hopper Feeder
Tube Feeder (Large Holes)
Platform Feeder
On the Ground
Note: Seed ports must be large enough to accommodate large nut pieces.
Ingredients
Sunflower Seed, Millet, Safflower Seed, Peanuts.