Departments - Kong Classic, Medium
store.ihtml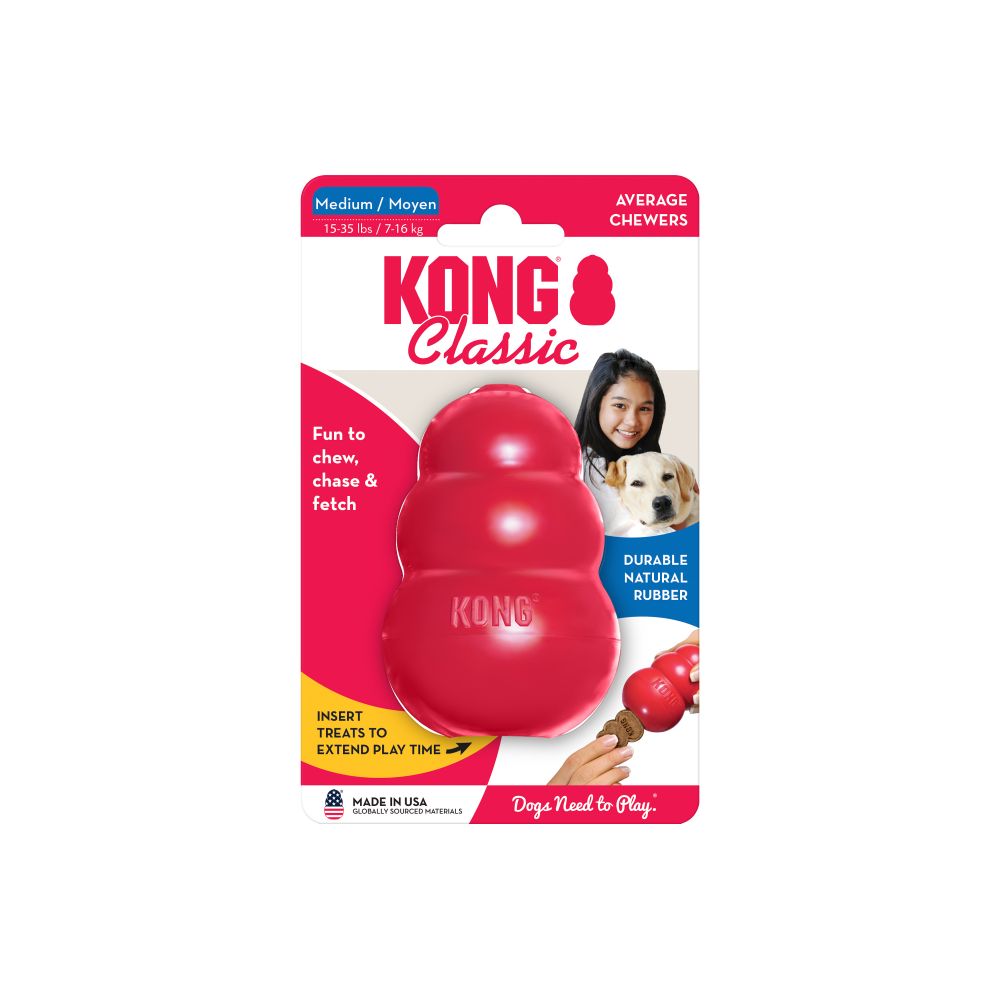 Kong Classic, Medium
Item Number KC11121
$11.99
Your Price $8.99
Available
*Mentally stimulating toy; offering enrichment by helping satisfy dogs' instinctual needs
*KONG classic red rubber formula for average chewers
*Unpredictable bounce for games of fetch
*Great for stuffing with KONG Easy Treat; Snacks or Ziggies
*Recommended by veterinarians and trainers worldwide
*Natural rubber
*Made in the USA. Globally Sourced Materials.

The KONG Classic is the gold standard of dog toys and has become the staple for dogs around the world for over forty years. Offering enrichment by helping satisfy dogs0 instinctual needs, the KONG Classic0s unique natural red rubber formula is ultra-durable with an erratic bounce that is ideal for dogs that like to chew while also fulfilling a dog0s need to play. Want to extend play time? Be sure to stuff with tempting bits of kibble and entice with a dash of peanut butter. Add to the fun by adding KONG Snacks and topping with KONG Easy Treat.